Four most incredible private islands you can visit.
œ"The World is a beautiful book and those who do not travel read only one page" St. Agustine.
Traveling as we know is a gateway to exploring and venturing in the vast beauty that our earth is. Every time I'™ve undertaken a journey, it has left me with something so beautiful that cannot be summed in speech. The travel, however short it might be, has an impact to last and one can never be the same again. In this post, we are sharing four most incredible private islands you can visit. If you'd like to add any of these to your wishlist then bookmark them right away.
Galesnjak: Popularly known as the Lover's Island. This island is located in Croatia. It doesn't have a usual resort or isn't a well-put island. It is rather rocky and wild. Apparently, that is what pulls lovers to this place- its rawness. It is quiet and isolated, making it the perfect getaway with your loved one. It is gaining popularity as a wedding destination. There isn'™t any accommodation facility available yet, an overnight stay is not feasible unless self-arrangements are made. Though it is ideal for camping and uninterrupted quality time with your beloved, there are way too many travel/adventure dreams unfulfilled only because of the price one needs to pay.
Turtle Island: Next up we have Turtle Island on our list. This island stands tall near Fiji and is a heart of many. It is truly breathtaking and life-changing. You get to own a private beach any given day. The rates include all the meals, snacks, drinks, picnics, massages, Reef Fishing, Kayaking, Scuba diving, etc. Fun Fact: The movie blue lagoon was shot on this island.
Sofitel Motu: Located in Bora Bora this island is the dream of every wild child. If you wish to feel the intoxicated and free-spirited vibe of the Pacific, this place is a must visit. It has beautiful accommodations and picturesque sites to see. So pack up your bags and get going.
Guana Island: Our list would be incomplete without the mention of Guana Island. Stretching across an area of 850 acres. It consists of undisturbed flora and fauna. This island offers both land and water activities. One can go hiking, through forest, mountains, hills, valleys. While others can go sailing, kayaking, windsurfing, etc. It also offers the perfect accommodation for relaxing and unwinding the urban stress away.
One of the best ways to fulfill all your travel dreams is to save up enough to see those places. Sabse Important Plan by Birla Sun Life is one such option that you can use to save for visiting places. It helps you plan smart and invest in your dreams to make them work.
Don't compromise on your dream to travel dreading the expenses. Plan ahead and plan smart. There are many ways to save for your next travel you can check out various ongoing offers, browse the best mutual funds for SIP etc. Remember, Happiness doesn't come with a tag. This is your time to live fearlessly. No more keeping dreams on hold.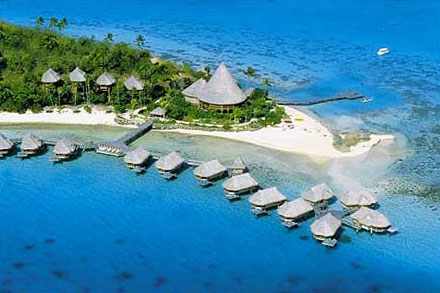 Photo credits: incredible journey
Photo credit: Arya Stone & Flickr
Photo Credit:  luxedb.com
Mutual Fund investments are subject to market risk. Please read the offer document carefully before investing.